ELE
Concrete Testing
Fresh And Hardened Concrete Testing
1-Sampling, Consistency and Workability
Slump Test
BS 1881-102, BS 5075; ASTM C143;AASHTO T119
Test appropriate for concrete mixes of medium and high workability

2-Mixing Equipment
ELE Concrete Mixer
- Portable and compact
- Tipping mechanism
- Adjustable blades
- Simple to clean and maintain

3-Moulding Equipment
- 4-part Cube Moulds BS 1881-108; DIN 51229
100, 150, 200 mm

4-Density of Fresh and Hardened Concrete
The density of both fresh and hardened concrete is of
interest to the engineer for numerous reasons including
its effect on durability, strength and resistance to permeability.
Density of Hardened Concrete
Buoyancy Balance
The buoyancy balance system developed by ELE consists of a
rigid support frame, incorporating a water tank mounted on a
platform. The water tank has internal dimensions of 380 x 240 x 280 mm (l x w x h).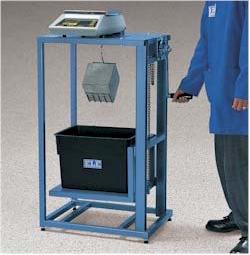 5- Compression Machines
ADR2000 Std

ADR2000 BS
ADR AUTO2000

For more technical specification and quotation, please contact us