Proceq
Schmidt Concrete Test Hammer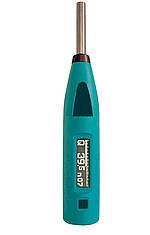 SILVERSCHMIDT
Proceq has combined the best of Original Schmidt with the most advanced technology to create the new SilverSchmidt concrete test hammer.
The SilverSchmidt offers a virtually maintenance free, lightweight and compact construction.
This next generation tool combines an electronic display and advanced mechanics with true rebound coefficient that automatically converts to compressive strength.
Features:
-Measurement inherently independent of impact direction, meaning no directional corrections are necessary
-High measuring accuracy due to differential optical absolute velocity encoder
-Conversion curves for a wide range of compressive concrete strengths, including low fc (<10 N/mm2, 1'450 psi) and high strength concrete (up to 170 N/mm2, 24'650 psi)
-Simple operation with "one-button", combined with advanced tilt and twist technology user interface
-Language independent graphical menu with symbols
-Automatic conversion to the required measurement unit (N/mm2, kg/cm2, psi)
Applications:
-Suitable for testing a wide variety of concrete, mortar and rock
-Ideally suited for on-site testing
-Handy for difficult to access or confined test areas (i.e. working overhead)
-Especially convenient for testing on tunnel linings as measurements are independent of impact direction
-Assessment on young, soft concrete with mushroom plunger (to indicate when to remove forms or for formwork)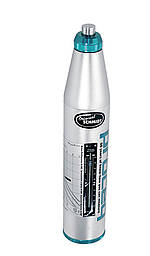 ORIGINAL SCHMIDT
Concrete testing with the Original Schmidt test hammer is the most frequent used method for non-destructive concrete testing worldwide.
For every demand and specific test application, Proceq offers the right concrete test hammer.
Original Schmidt concrete test hammers are available in models with different impact energies in order to meet the needs to test a wide range of material types and sizes.
Our types N, NR, L and LR are best-suited and specially developed for assessing the quality and compressive strength characteristics of concrete with the range of 10 to 70 N/mm2 (1'450 to 10'152 psi).
Versions incorporating paper chart recorders (LR and NR) can automatically register the rebound values on a paper strip chart.
Proceq's type ND and LD Digi-Schmidt test hammer measure the rebound values through an electronic method and allows the direct reading of the test results in digital form.
Features:
-Type N: Rebound values are read from a scale for subsequent calculation of the mean. Compressive strength values can be read from a conversion diagram
-Type NR: Rebound values are recorded as a bar chart on a paper strip which has a capacity for 4'000 test impacts
-Type L: Handling equals type N, but the type L offers an impact energy three times smaller
-Type LR: Handling equals type NR, but with impact energy three times smaller. The LR also features a paper strip enabling up to 4'000 test impacts without reloading
Applications: -Used for the non-destructive measurement of the concrete/mortar compressive strength characteristics
-Control of uniform concrete quality (in-situ concrete and prefabricated structures)
-Detection of weak spots in the concrete
-The type L/LR hammer operates with significant lower impact energy, making this hammer the ideal option for testing thin walled items with a thickness between 50 to 100 mm (2 in. and 4 in.) or for testing small components.
-It is suitable for testing cast stone components which are sensitive to impact. In rock mechanics, the type L/LR hammers are commonly used for classification testing of rock cores and brittle rock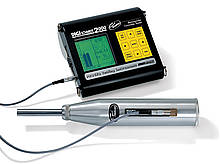 DIGI-SCHMIDT
The Digi-Schmidt concrete test hammer combines Proceq's classic Original Schmidt with a display unit that allows the direct reading and display of test results.
With the Digi-Schmidt, various parameters such as impact direction, form factor and time factors as well as carbonation depth can easily be set.
The Digi-Schmidt is available in the versions ND and LD.
Features:
-Automatic calculation of the compressive strength thanks to the integrated conversion curves
-Storage of customized conversion curves possible
-Large and easy-to-read display
-Data evaluation and storage as well as transmission to a PC with ProVista software are possible
Applications:
-Type ND: Suitable for use on concrete components of 100 mm (3.94 in.) thickness or more
-Type LD: Suitable on concrete components of thickness less than 100 mm (3.94 In.) or on cast stone material
-Both are ideally suited for systematic high volume measuring and the detection of weak spots in the concrete as well as for the control of uniform concrete quality